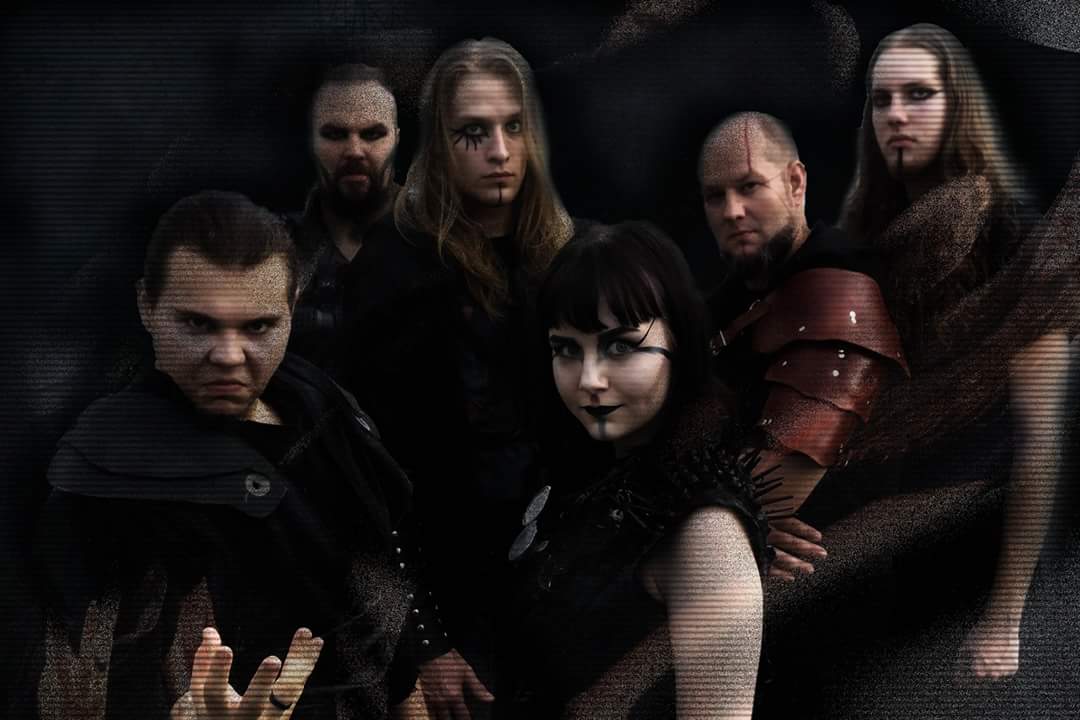 Rapheumets Well is a symphonic black metal band from Hickory, North Carolina who, earlier this year, released their album The Exile on Test Your Metal Records. I was excited to be able to attend their recent show at Ground Zero in Spartanburg, South Carolina this past Saturday. This local band blew me away. During soundcheck, Annette Greene (Choir, Vocals, Keys) began singing some of the Sound of Music in her angelic voice and with a little laughter, the audience began to sing a few bars with her. The atmosphere was lively and jovial.
Once soundcheck was concluded, the band went straight into Resurrecting the Blood Gate.
http://localmusicplay.com/main/7029/
With it's acoustic beginning, and the fog entering the stage from the left, you felt that you were entering into another realm led by Jeb Laird on vocals. The audience was immediately captivated. The harmonizing of Annette with Jeb was purely magical. With each song played, you were brought deeper into the realm which left you wanting more.
http://localmusicplay.com/main/7155/
This is their track "Planetary Cenotaph"
http://localmusicplay.com/main/7154/
This is another track "Resurgence"
They toured the east coast this past summer, going as far north as Canada and as far south as Tampa, Florida with another tour in the works for next summer. Be on the lookout for upcoming dates in or near your area. This is a band you do not want to miss.
The members of Rapheumets Well are Jeb Laird – Vocals; Annette Greene – Choir, Vocals, Keys; Joshua (Nasaru) Ward – Drums; Jon Finney – Bass; Hunter Ross – Guitar; Brett Lee – Guitar.
Follow them:
http://www.rapheumetswell.org/
twitter @RapheumetsWell
facebook @Rapheumetswell
Keep Rockin
~Diamondsuz~
Follow us:
http://localmusicplay.com/
twitter @localmusicplay
facebook @localmusicplay